Maruti Suzuki Jimny Spotted Again | V3Cars
We've seen the Jimny many times now on public roads with no signs of a launch date in sight. Images of the Maruti Suzuki Jimny running on public roads recently surfaced online once again. In the images, we can see a left-hand-drive configuration. This car is clearly an export unit for the foreign markets.
For the Indian market, Maruti Suzuki are probably working on the 5-seat version of the global Jimny. We expect it to retain the same mechanicals, including the 4-wheel drivetrain, which is one of the biggest attractions of the car besides its cute, baby G-Class looks. Should it go on sale in India, we can expect it to come with the same 1.5L normal petrol engine, which makes 103PS and 130Nm of torque. We expect Maruti Suzuki to offer both a 5-speed manual and either a 4-speed or a 5-speed torque converter automatic transmission options with the Jimny.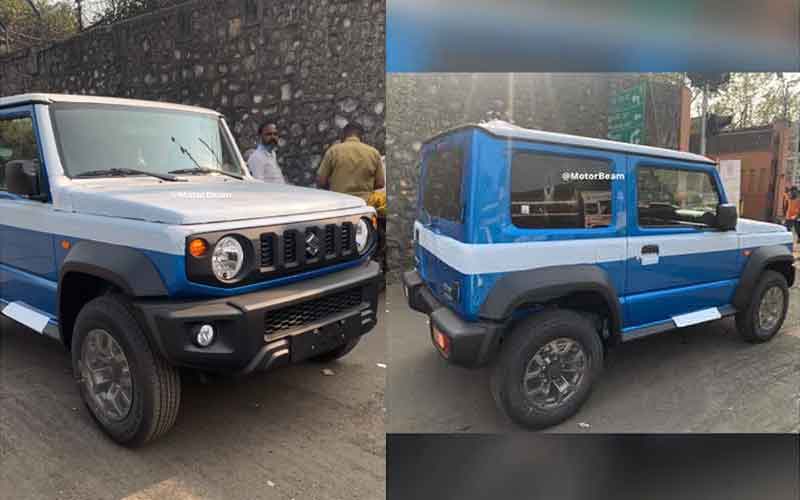 It looks like Maruti Suzuki want to play safe with the Jimny. Maruti Suzuki have shown little interest in bridging the 3-door Jimny as is. According to Maruti, it doesn't make for a strong business case in India. The 5-door model, which is in the works will compete with the upcoming Mahindra Thar 5-door. We have seen multiple spy images of the upcoming Mahindra Thar 5-door as well. We expect Maruti Suzuki to launch the Jimny 5-door sometime by the end of 2022.